Doctors
GP Partners
Dr Kari Coulson
GP Partner

MB, BChir (university of Cambridge 2012)
Availability

Normal working days, although this may change due to holiday or Practice commitments:
Monday – AM and PM
Thursday – AM and PM
Dr Hannah Greenwood
GP Partner

MB BChir (2005 Cambridge), DCH DRCOG, MRCGP
Availability

Normal working days, although this may change due to holiday or Practice commitments:
Monday – AM and PM
Wednesday – AM and PM
Dr Flora Bailey
GP Partner

MB ChB (University of Liverpool 2008) MRCA
Availability

Normal working days, although this may change due to holiday or Practice commitments:
Monday – AM and PM
Tuesday – AM and PM
Wednesday – AM and PM
Dr Clare Routledge
GP Partner

MBChB (2013 Birmingham) MRCGP DGM
Availability

Normal working days, although this may change due to holiday or Practice commitments:
Monday – AM and PM
Wednesday – AM and PM
Thursday – AM and PM
Friday – AM
---
Doctors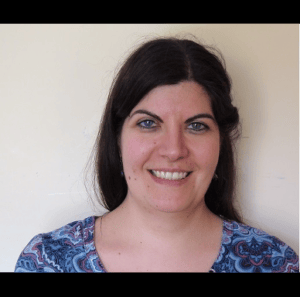 Dr Kate Cooper
Doctor

MRCGP DFSRH DRCOG MBChB (2004 Birmingham)
Availability

Normal working days, although this may change due to holiday or Practice commitments:
Tuesday – AM and PM
Friday – AM and PM
Dr Justin Hirst
Doctor

BMedSci BMBS (Nottingham University) 2014 MRCGP (2020)
Availability

Normal working days, although this may change due to holiday or Practice commitments:
Tuesday – AM and PM
Thursday – AM and PM
Friday – AM and PM
Dr Saad Hussan Mir
GP Registrar
Availability

Normal working days, although this may change due to holiday or Practice commitments:
Monday – AM and PM
Tuesday – AM and PM
Thursday – AM and PM
Friday – AM and PM
Dr Clare Agnew
GP Registrar
Availability

Normal working days, although this may change due to holiday or Practice commitments: 
Tuesday – AM and PM
Friday – AM and PM
Nursing Team
Advanced Nurse Practitioner
---
Nurses
Philippa
Nurse Practitioner

BSC Health and Social Care
---
Phlebotomists
Karen
Phlebotomist
Healthcare Assistant
Nicole
Phlebotomist
Healthcare Assistant
---
Additional Healthcare Staff
Practice Team
Practice Management
Ms Alexandra Mackenzie
Practice Manager
Mrs Debbie Bell
Assistant Practice Manager
---
Administration Team
Our Secretaries carry out a number of administrative tasks within the Surgery, including referring patients for appointments within Secondary Care and processing requests for medical information from both patients and other Agencies.
Our Notes Summariser summarises medical records for newly registered Patients to our Surgery and transfers information from paper to electronic medical records within our Surgery.
Our Prescription Clerk processes requests for repeat medication from our Surgery's Dispensary.
---
Reception Team
The Receptionists are here to help you make an appointment, take requests for visits, pass messages to the Doctors and Nurses and answer general but not medical queries but can sign post you to the appropriate service if you inform them.